COLD STORAGE with WECON HMI and PLC
Application Description
The cold storage system mainly consists of Compressor,Condenser,Diffuser,Humidifier,Co2 pump.

The temprature is controlled by compressor, condenser and diffuser fan.

Humidity is controlled by humidifier

Co2 is controlled by Co2 pump.
Operation Pictures

HMI Screens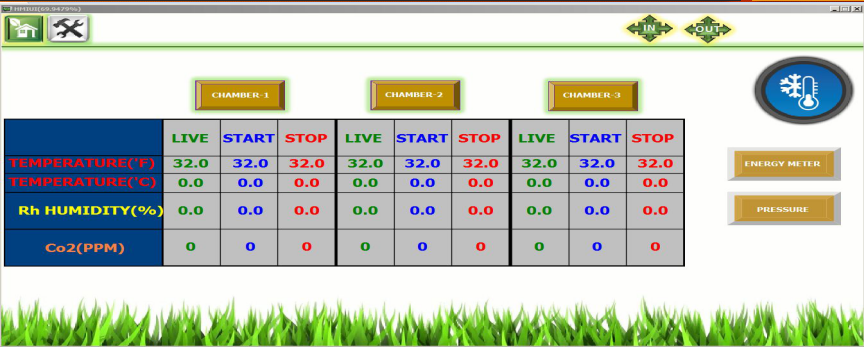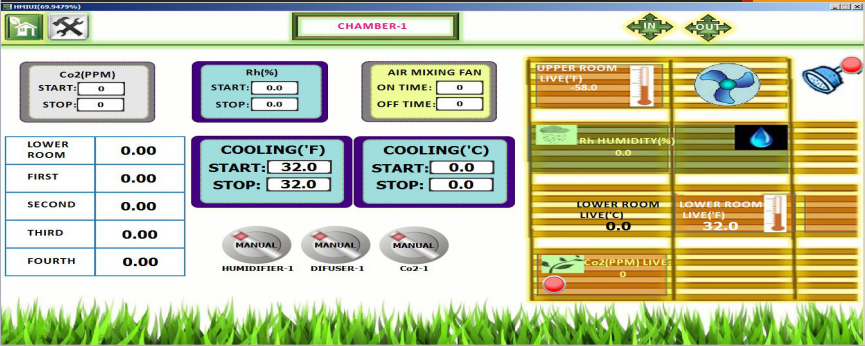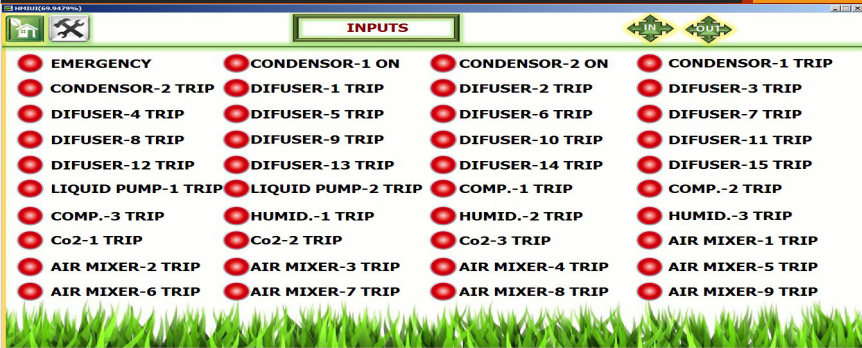 Products Used
Wecon make PLC Lx 3V 3624 MR-A2.

Wecon make analog input expansion module Lx3v 4AD.

Wecon make HMI PI9150 (15 inch).

K-Hoat make 16 channel scanner Kh-105.

Sommy make Energy meter EW9L.
Engineering Video and Machine Pictures